Nick Nurse Hired As Sixers Next Head Coach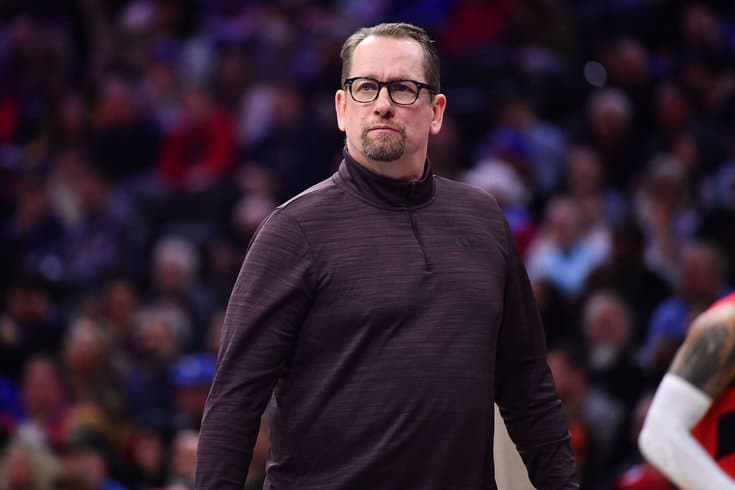 Nick Nurse Hired As Sixers Next Head Coach
Nick Nurse Hired As Sixers Next Head Coach
After a thorough search for their next head coach, the Philadelphia 76ers are hiring former Toronto Raptors head coach Nick Nurse for a multi-year deal.
Nick Nurse spent five seasons with the Raptors as his team won The Finals in 2019, where they beat the Golden State Warriors. Nurse's Raptors went to the playoffs three of the five seasons.
Nurse will be the Sixers' 26th head coach in franchise history.